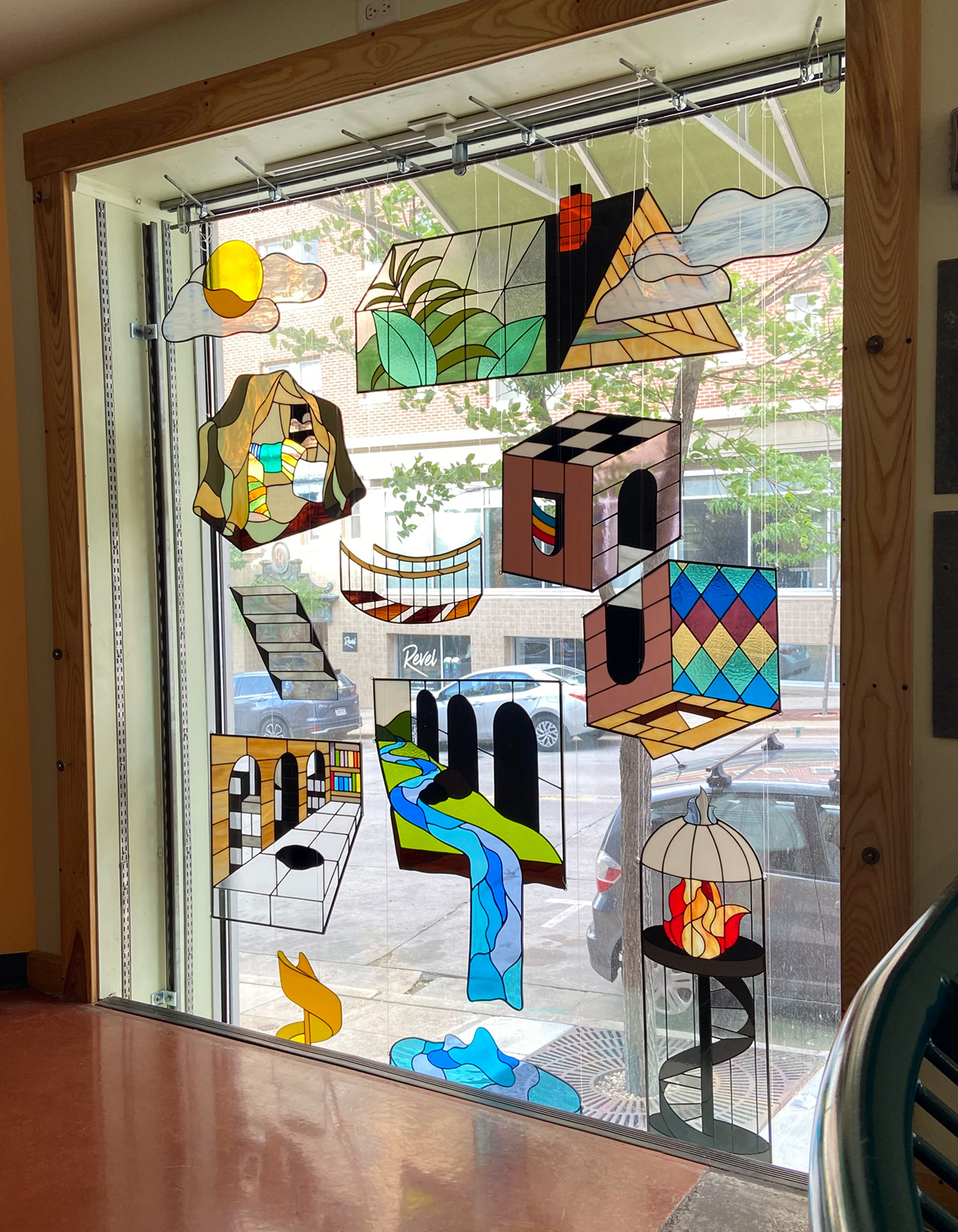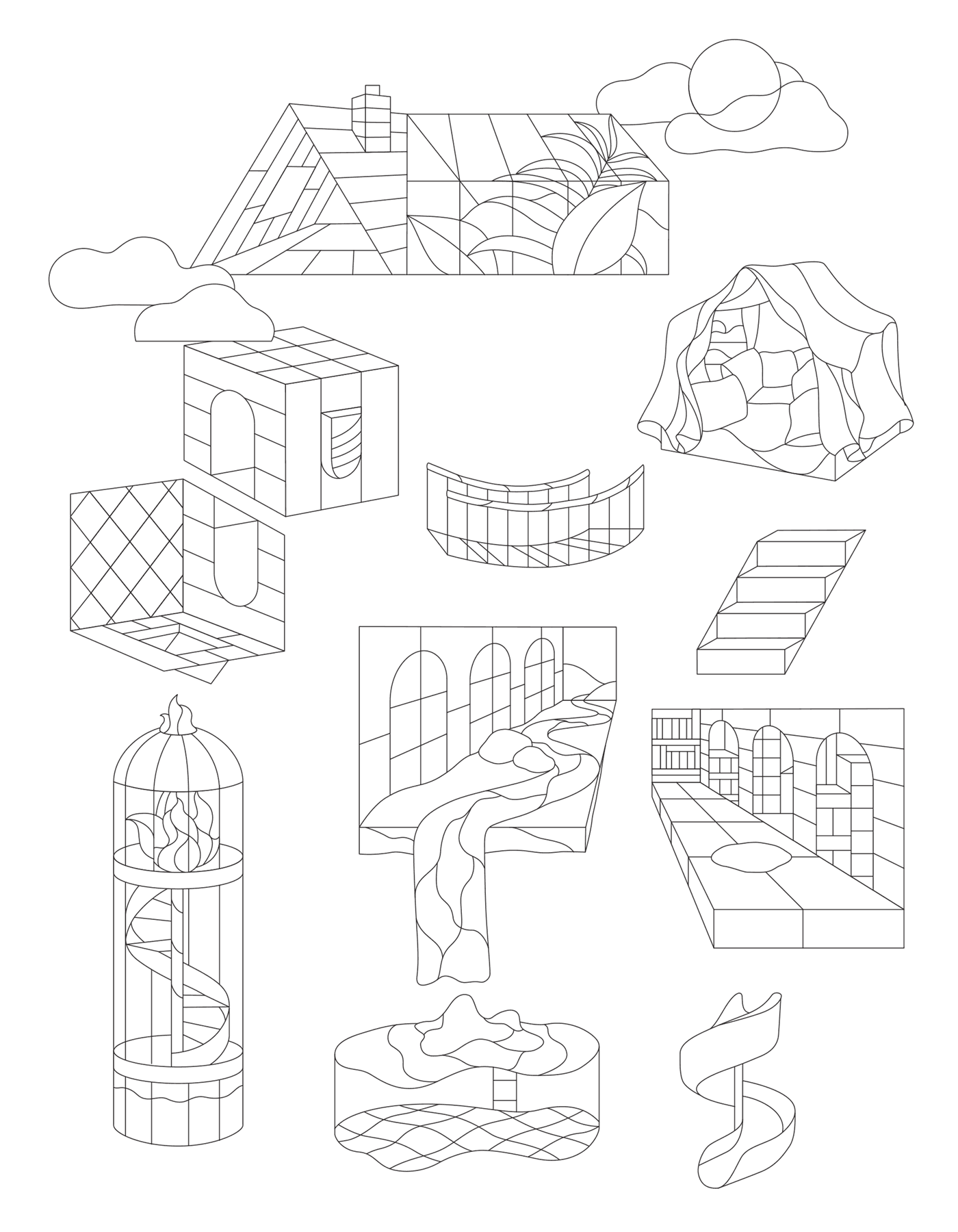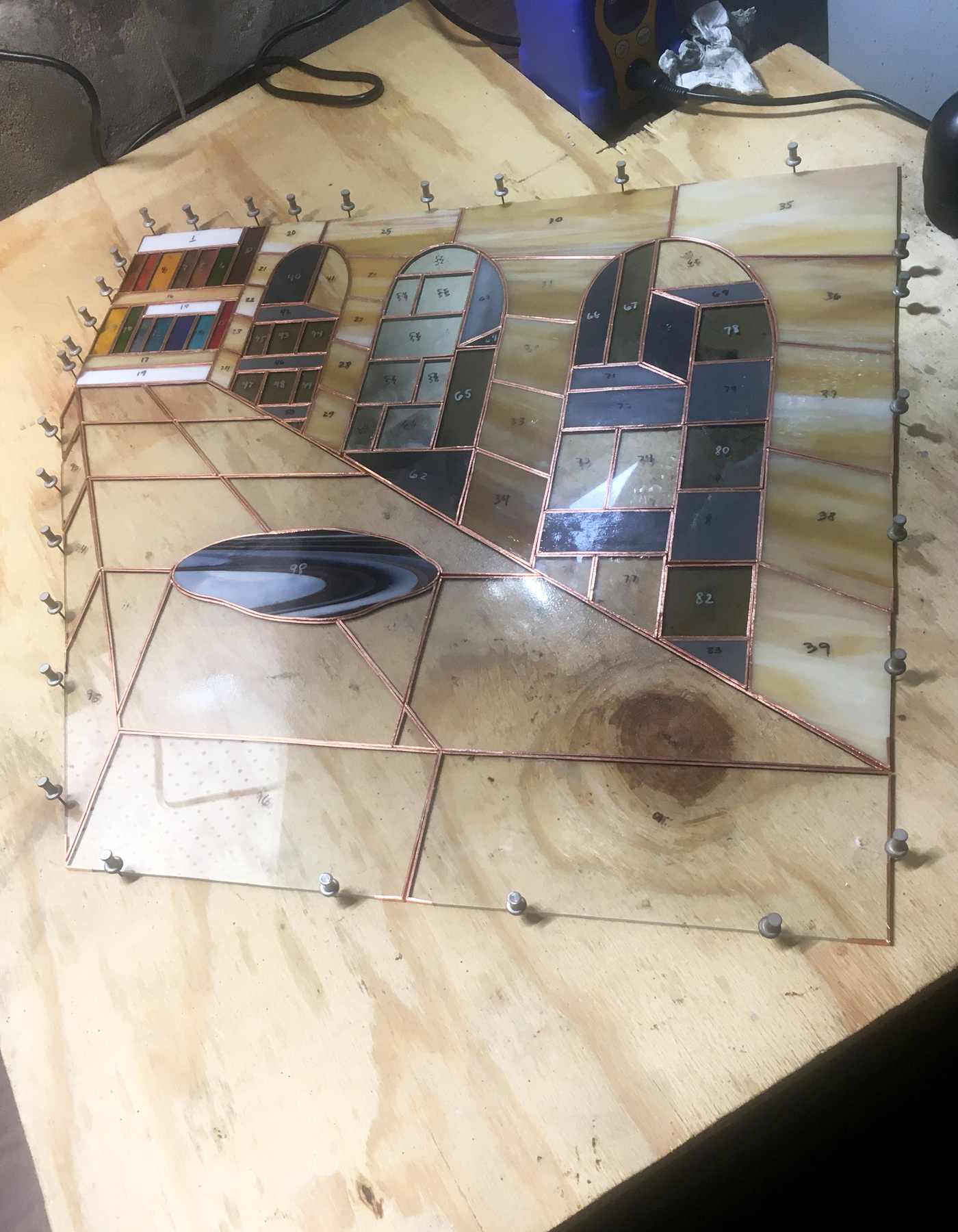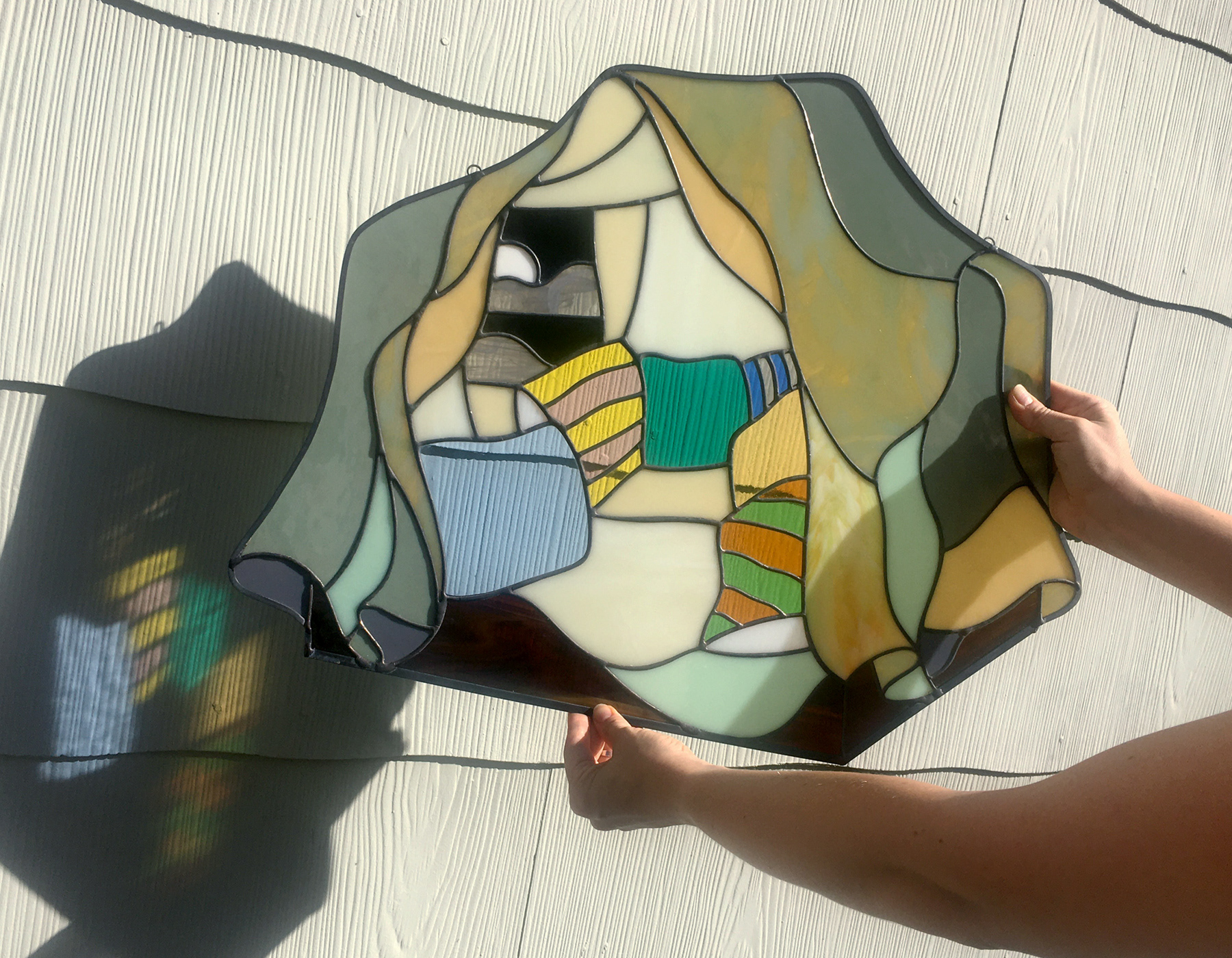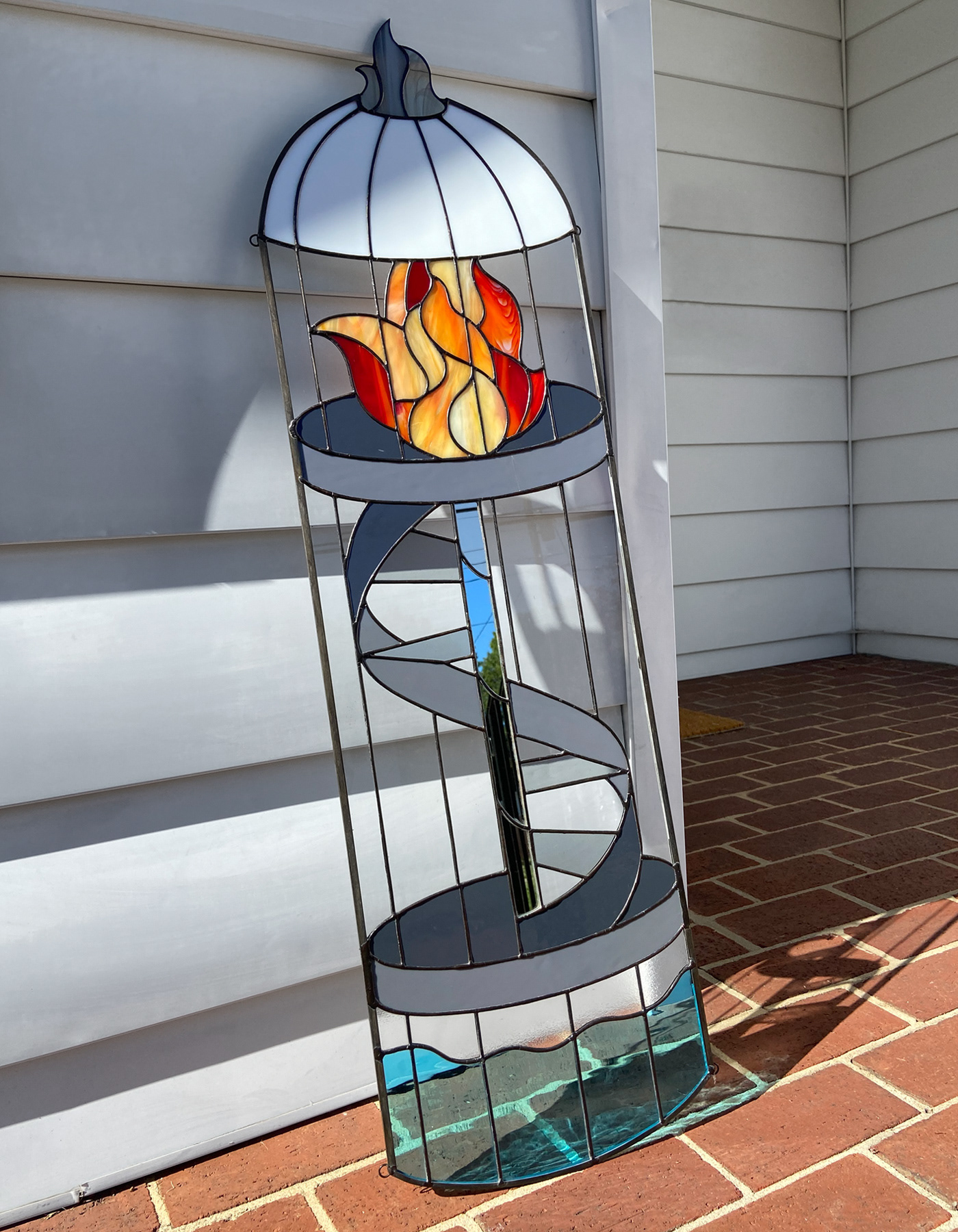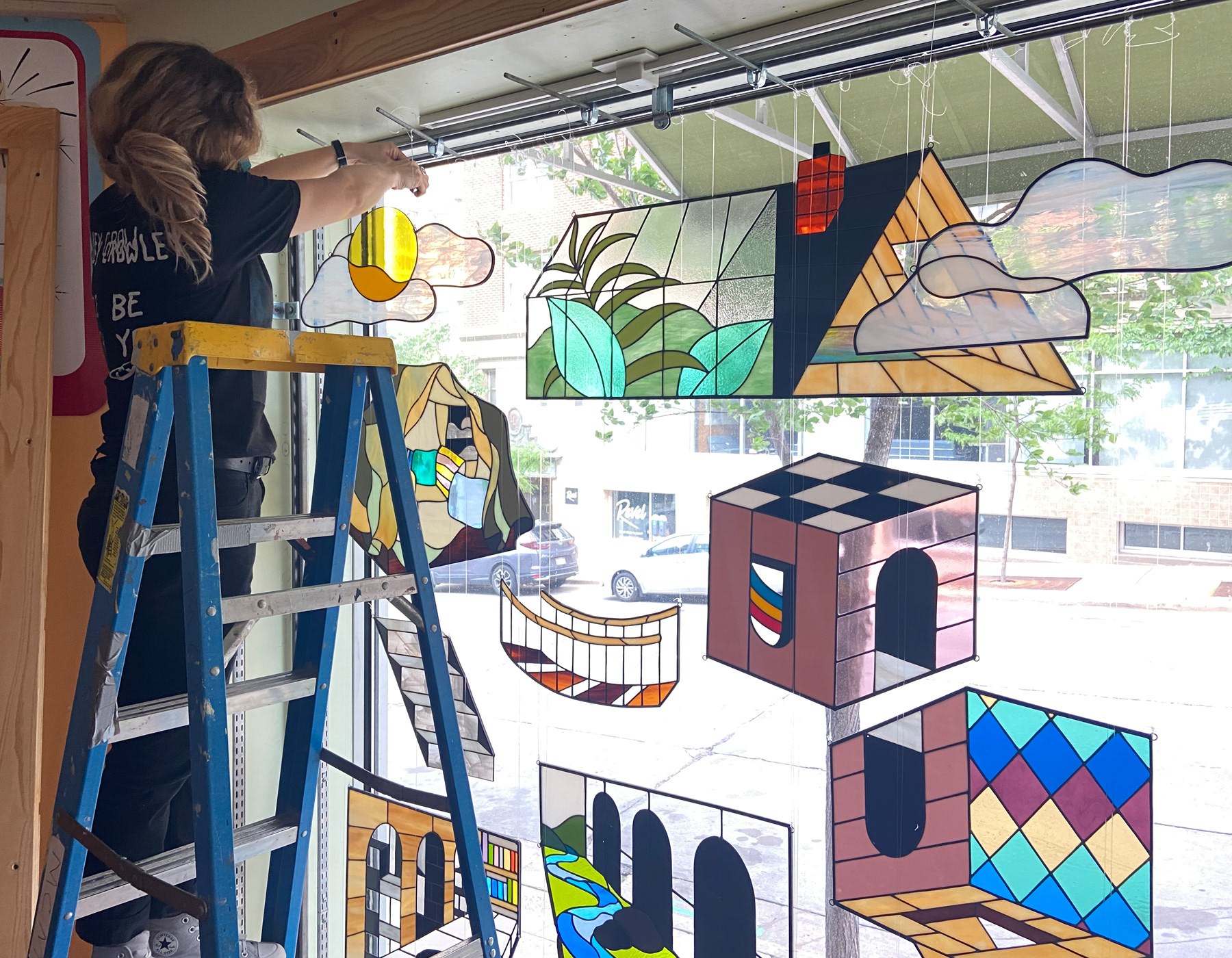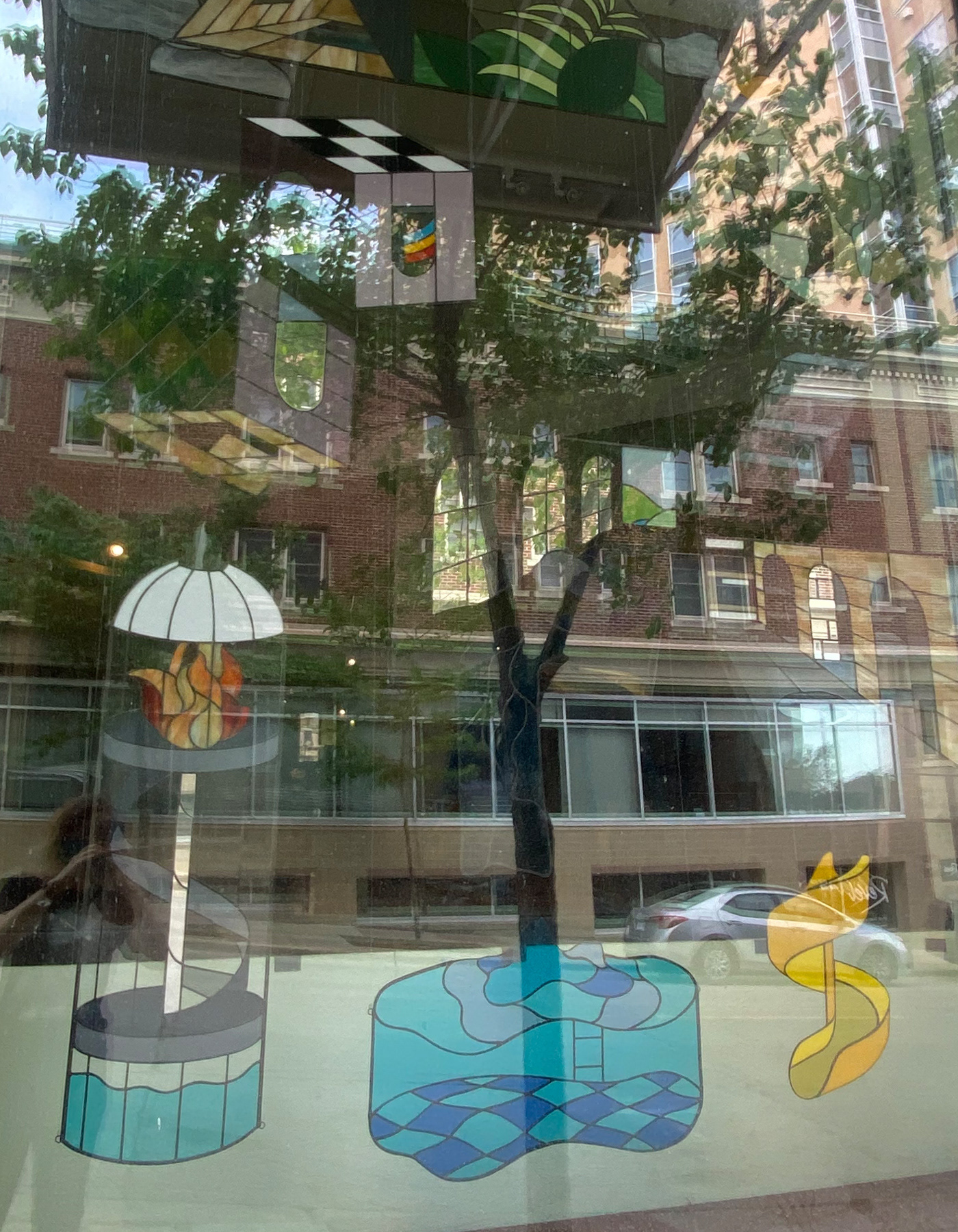 Dream Home
2019–2021  |  8' x 10' (

window

size) | Temporary i

nstallation at Madison Children's Museum
This impossible "house" is a structure I've been collecting ideas for and building in my mind since I was a kid. I wanted viewers to stroll though the different spaces and hopefully get a little lost and turned around. The transparent and opaque glass responded to light differently depending on where viewers were standing standing (inside the museum or out) and the time of day.
_____________________________________________________________________________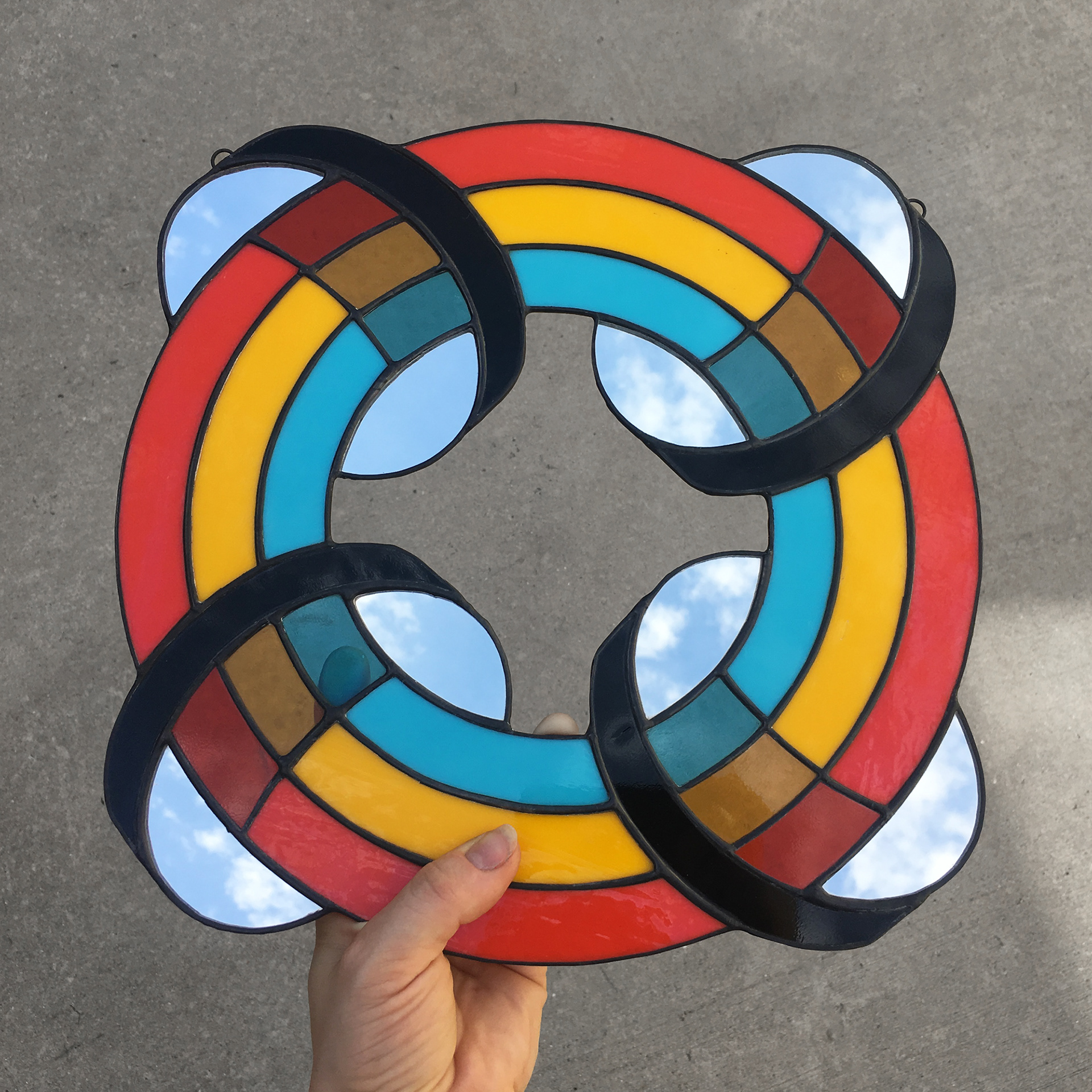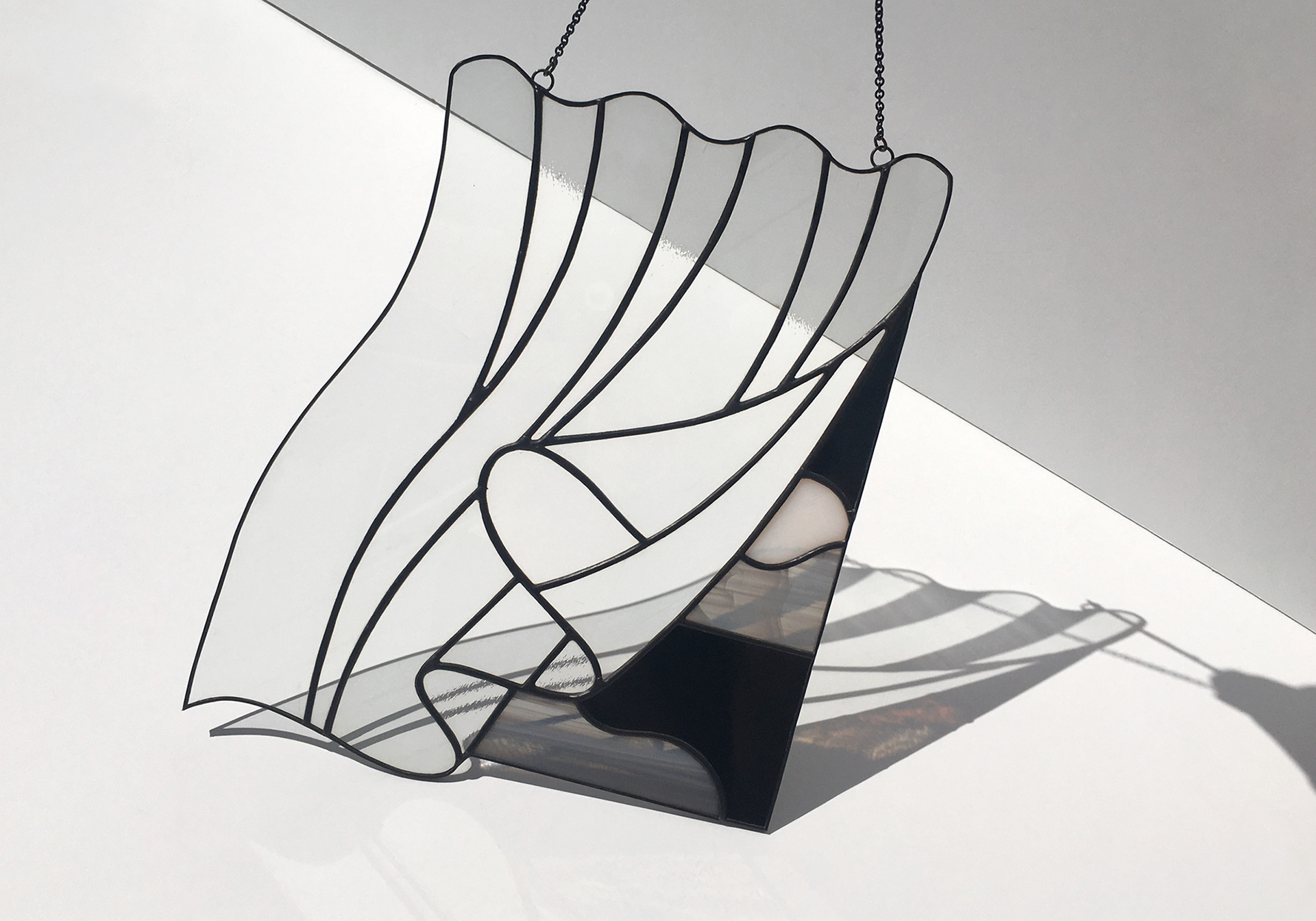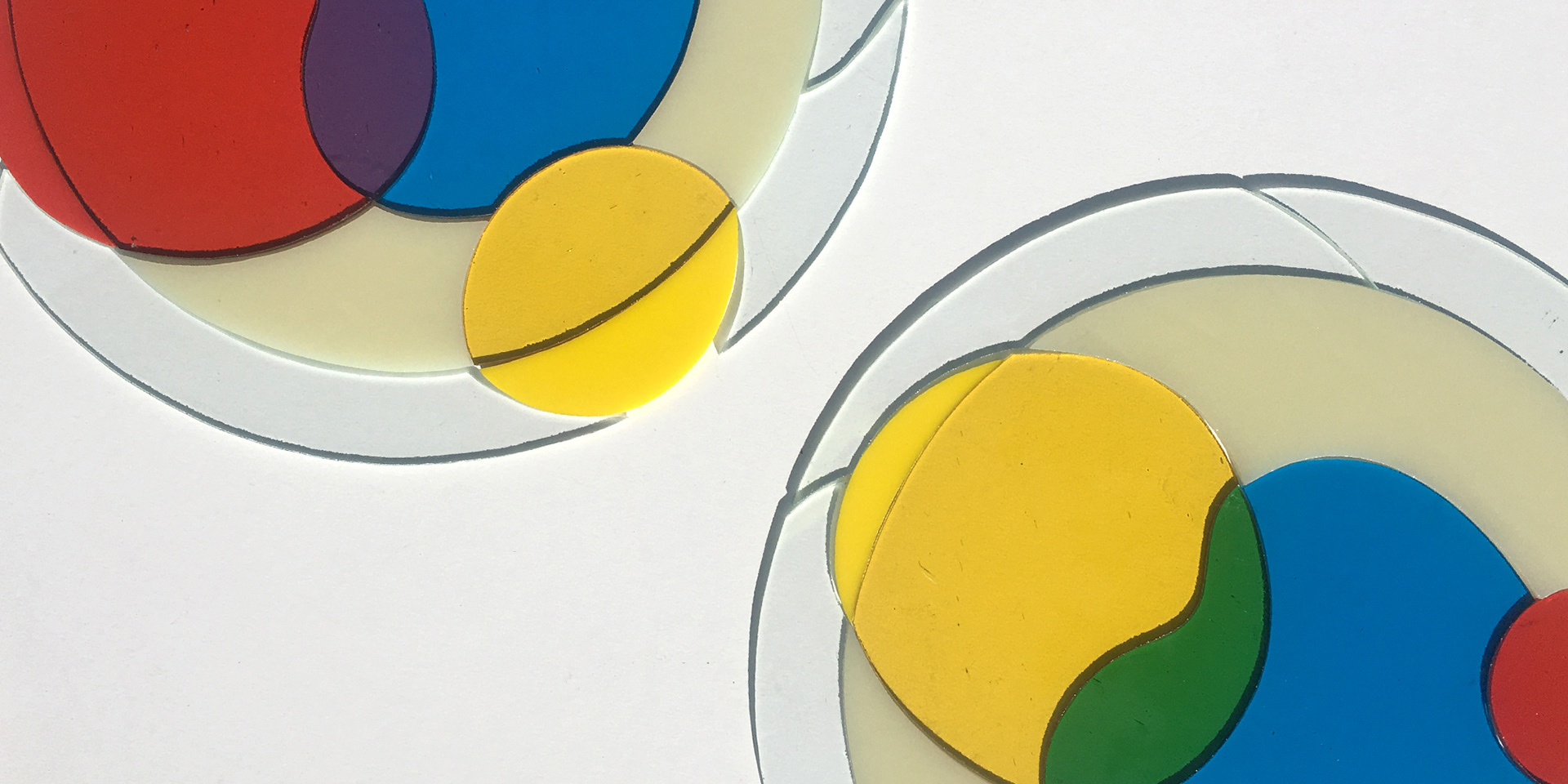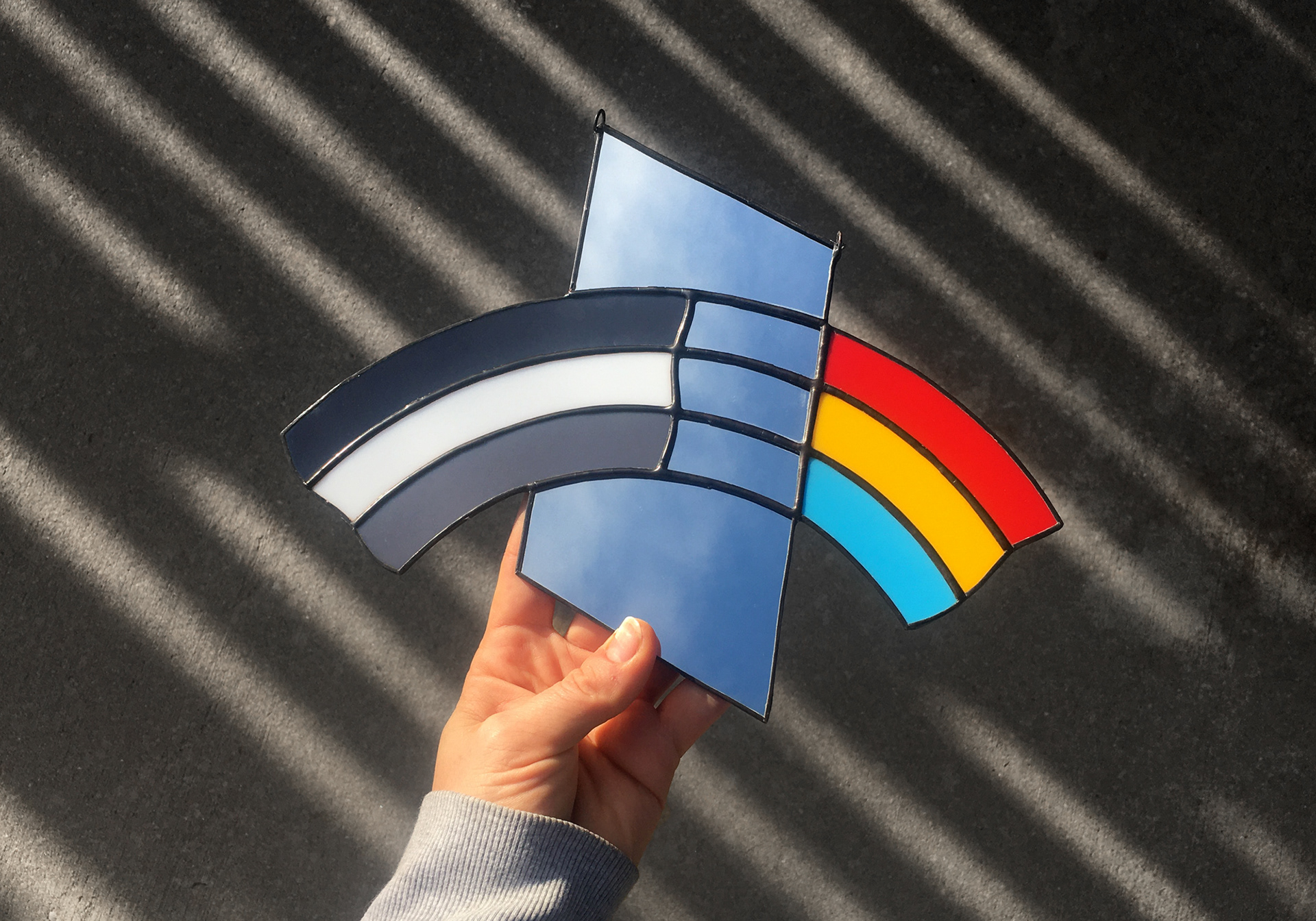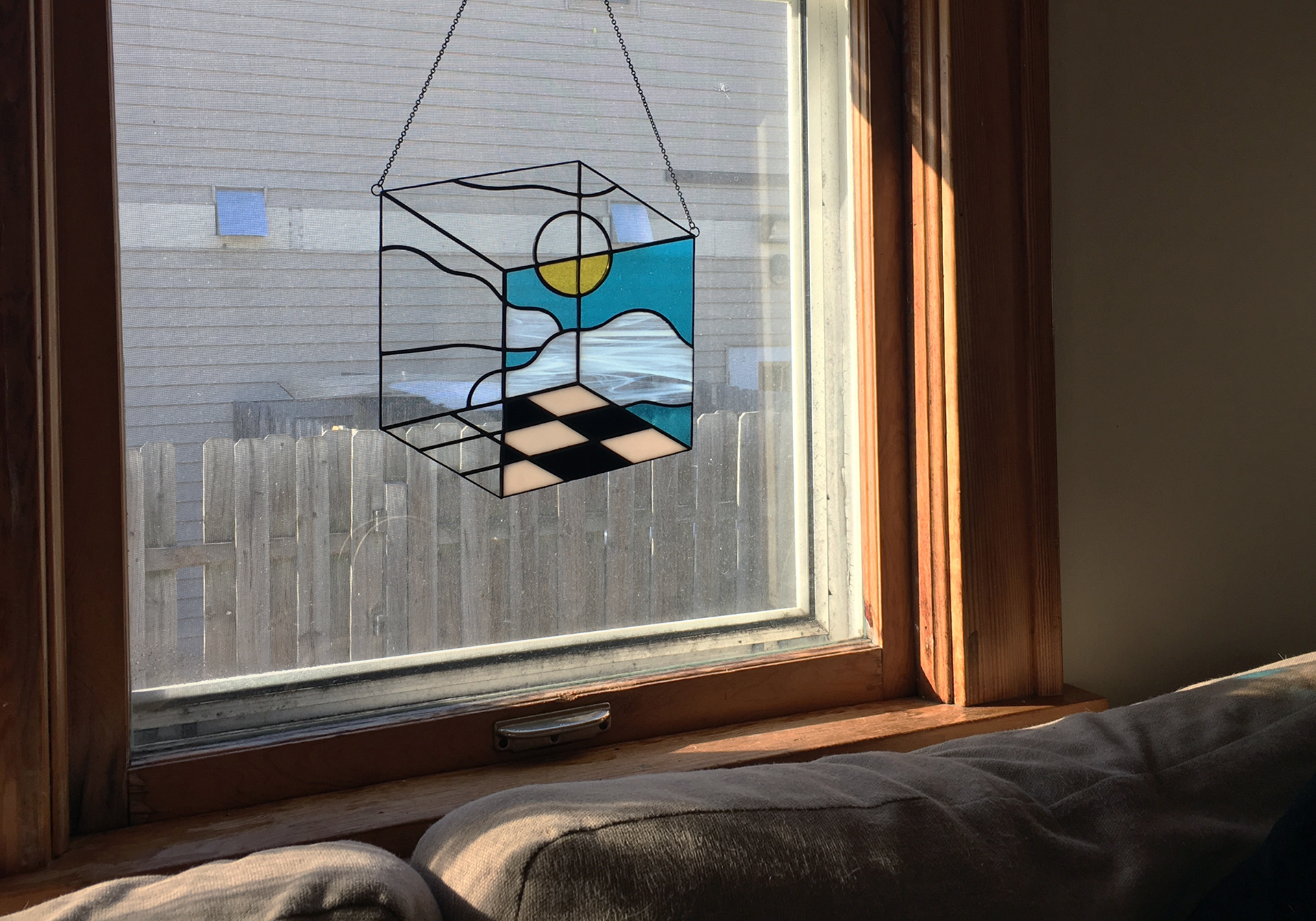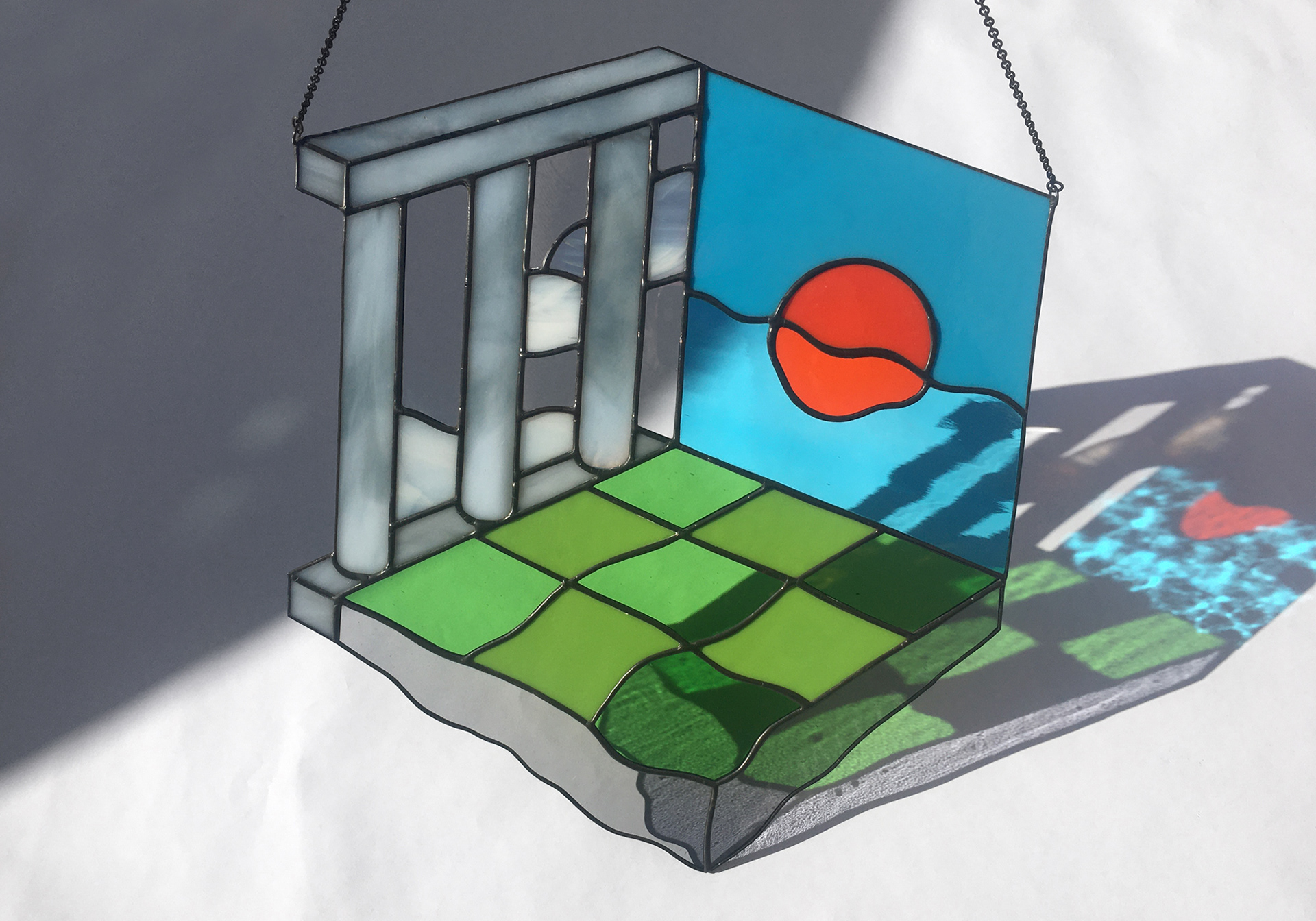 I worked with stained glass almost exclusively between 
2017–2021, exploring illusions that glass can uniquely create and designing images so that the solder lines are just as important to the overall design as the glass colors.
Eventually I reached a place where I felt I had created everything I could think of making with stained glass so I shifted focus to other mediums.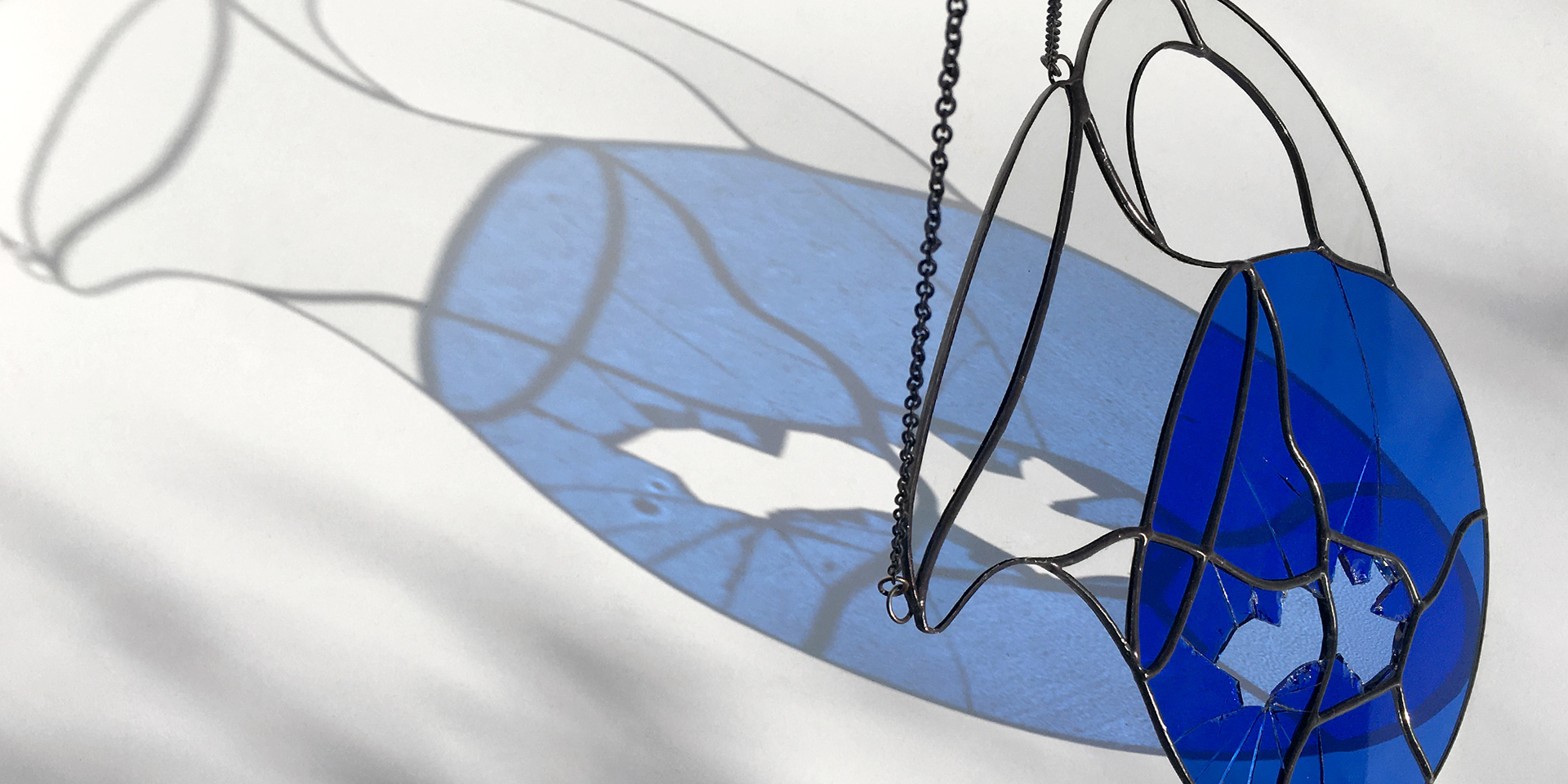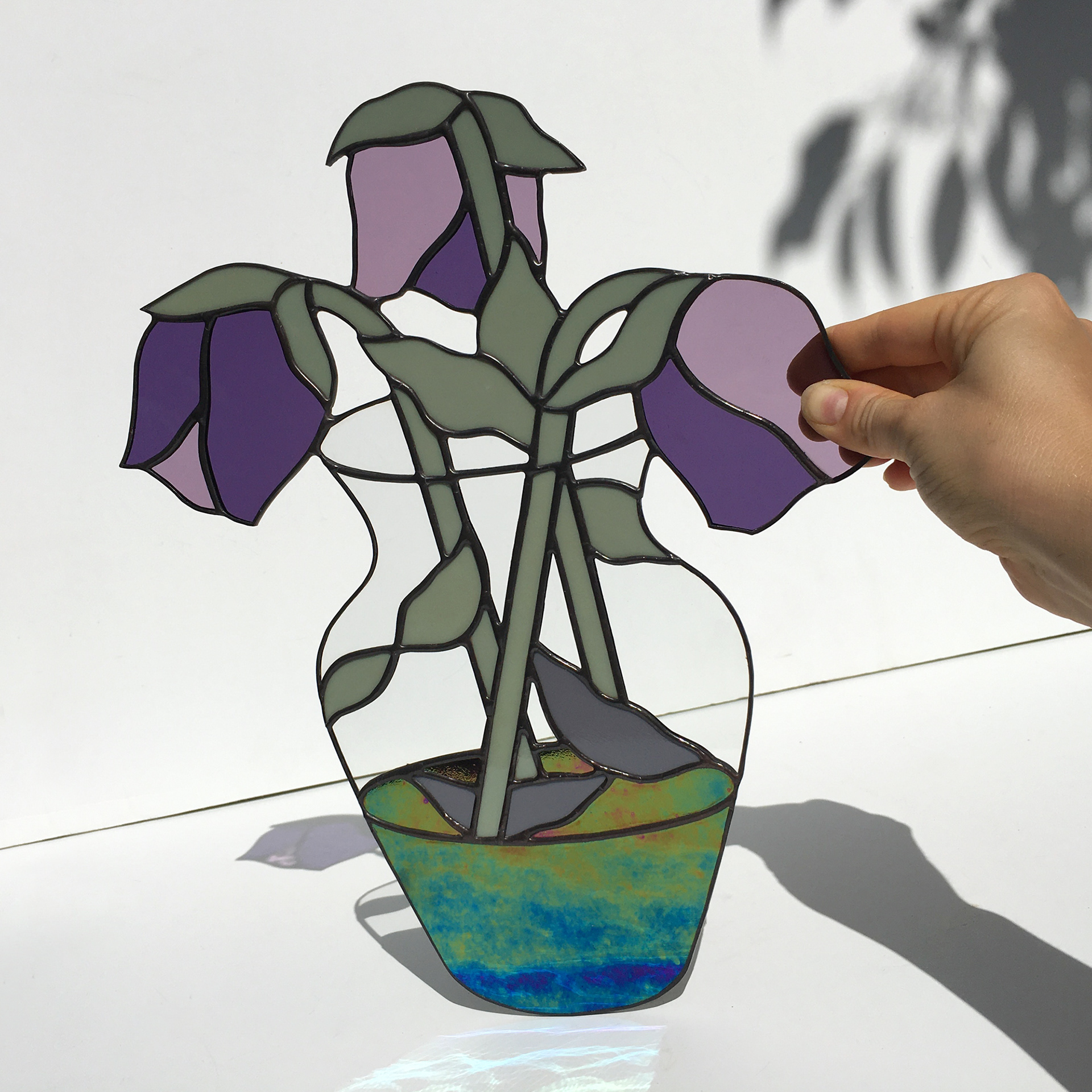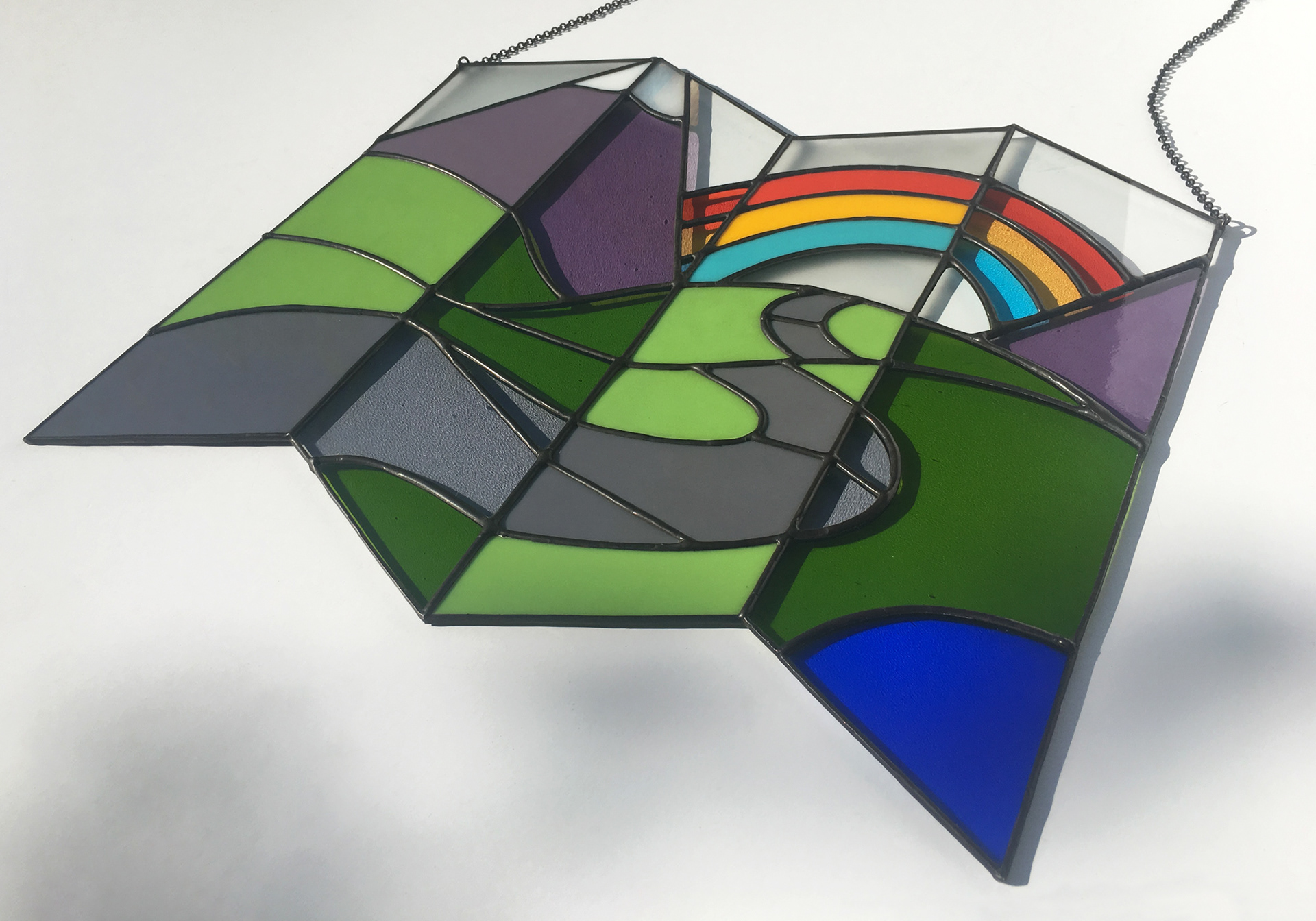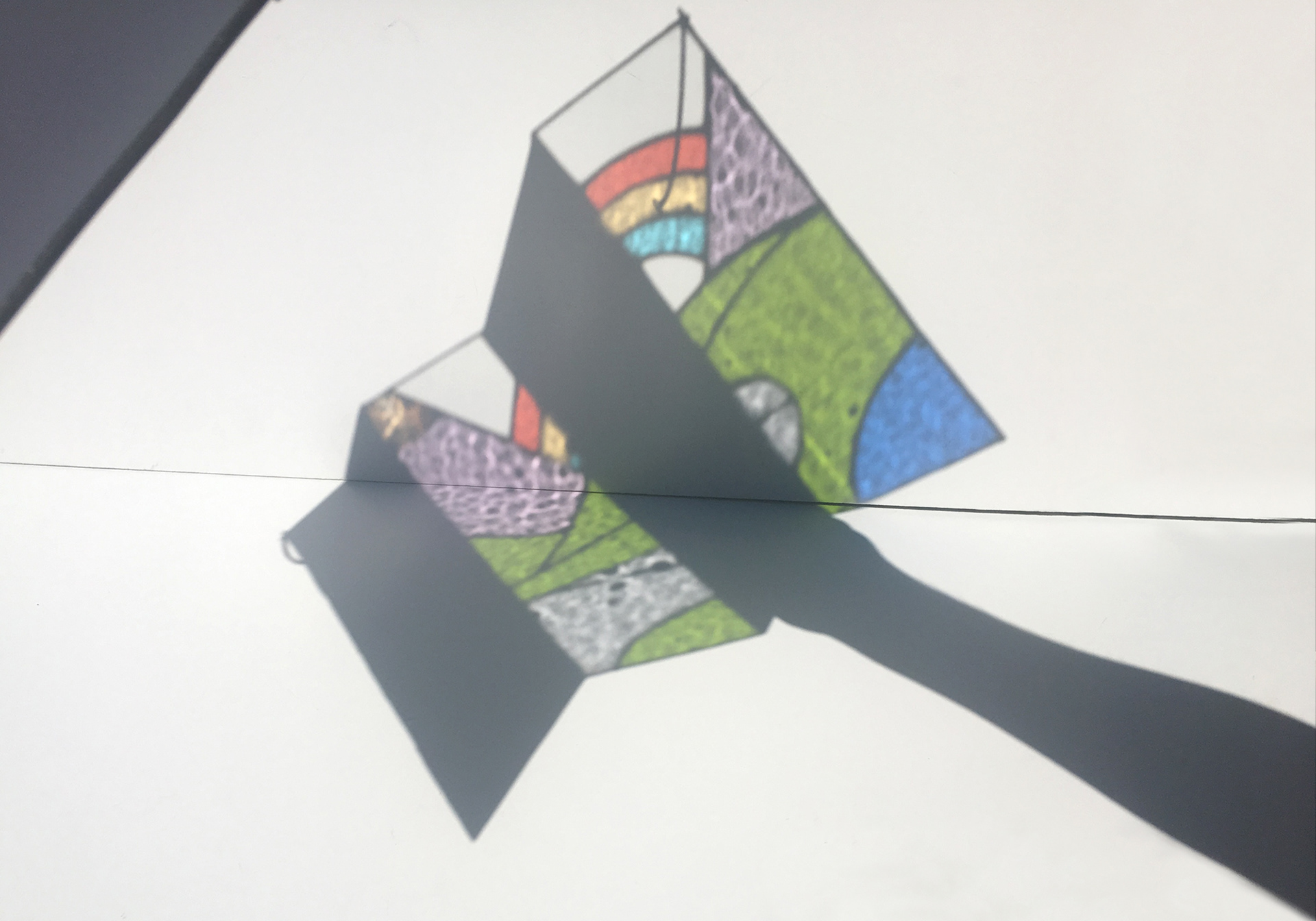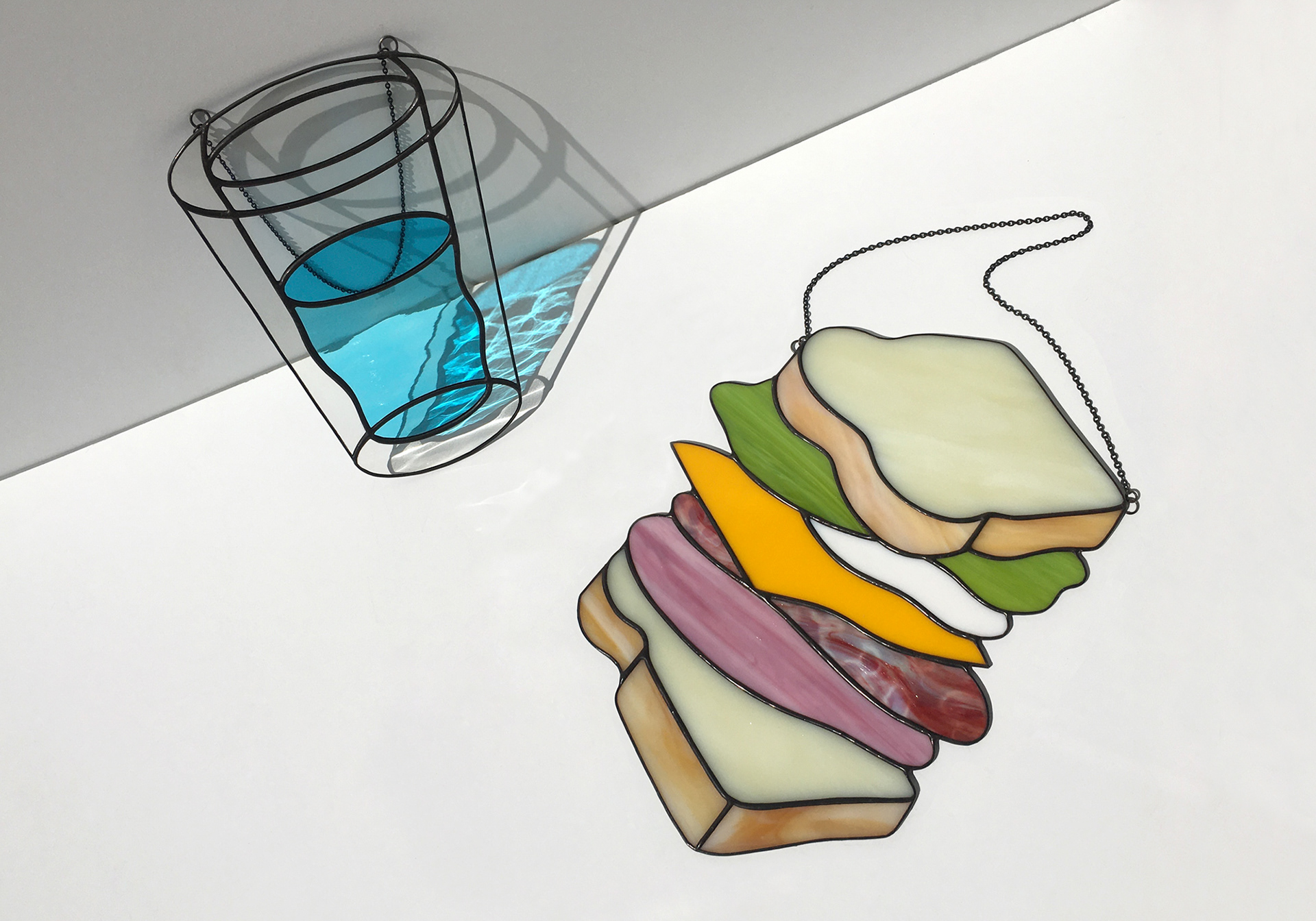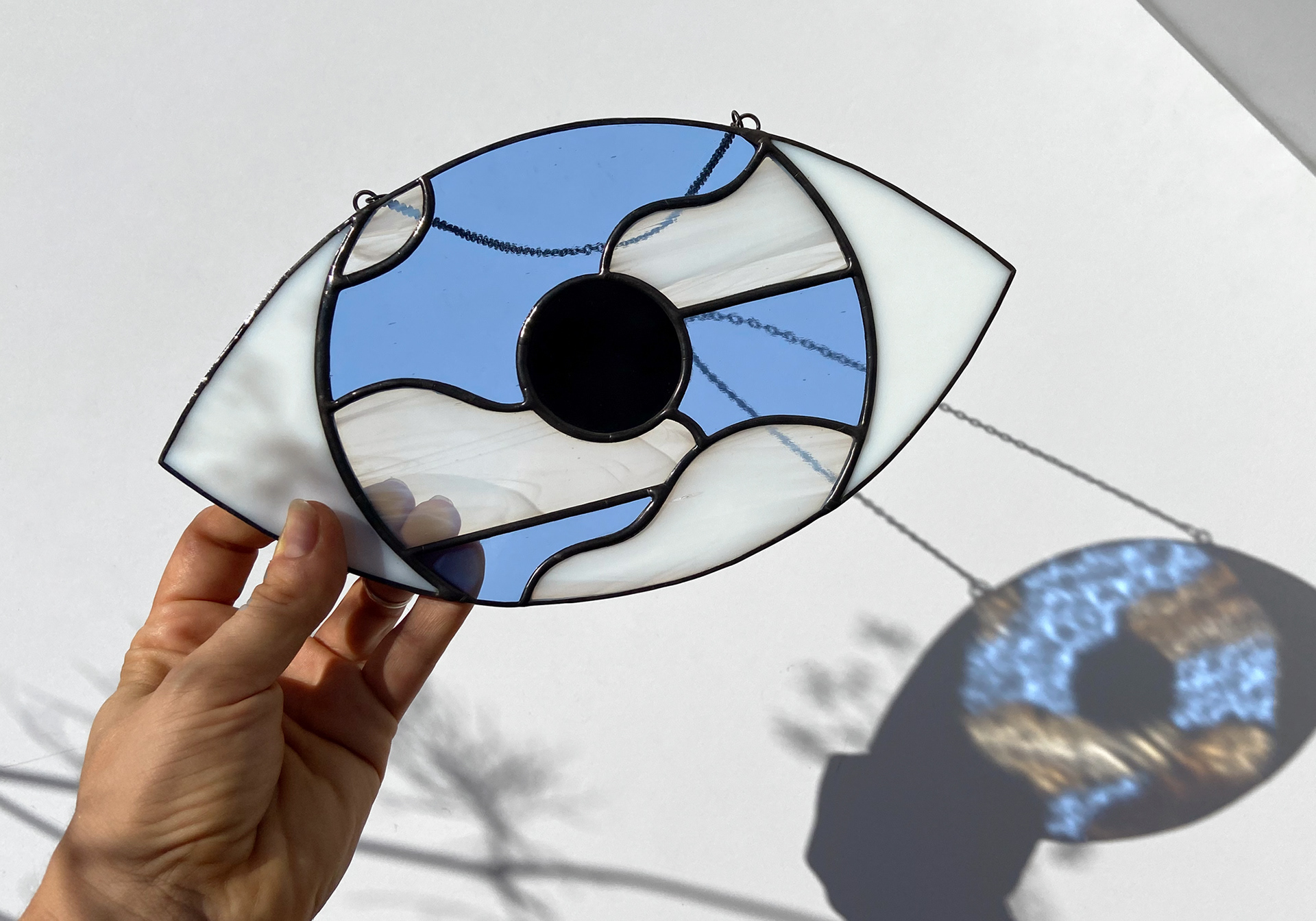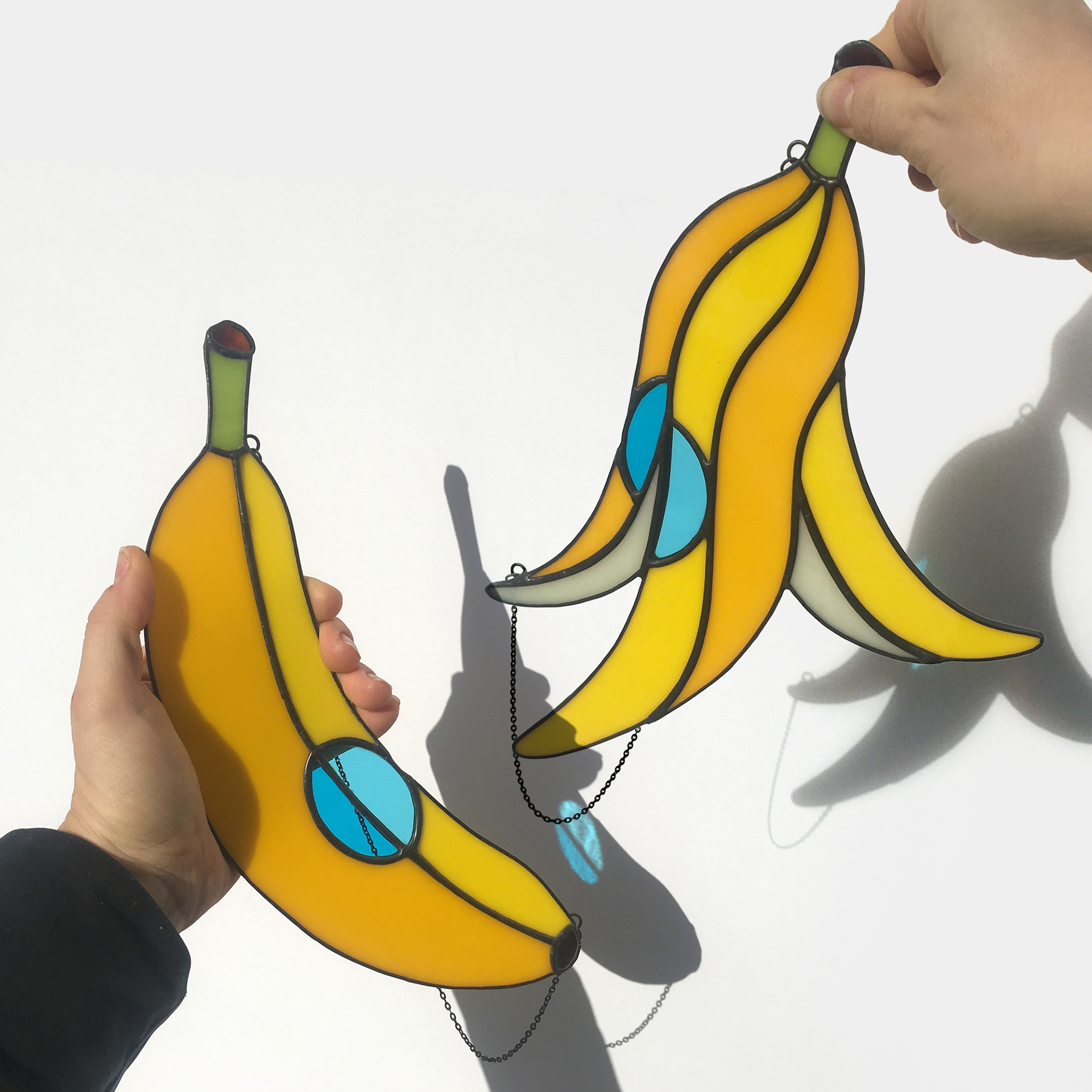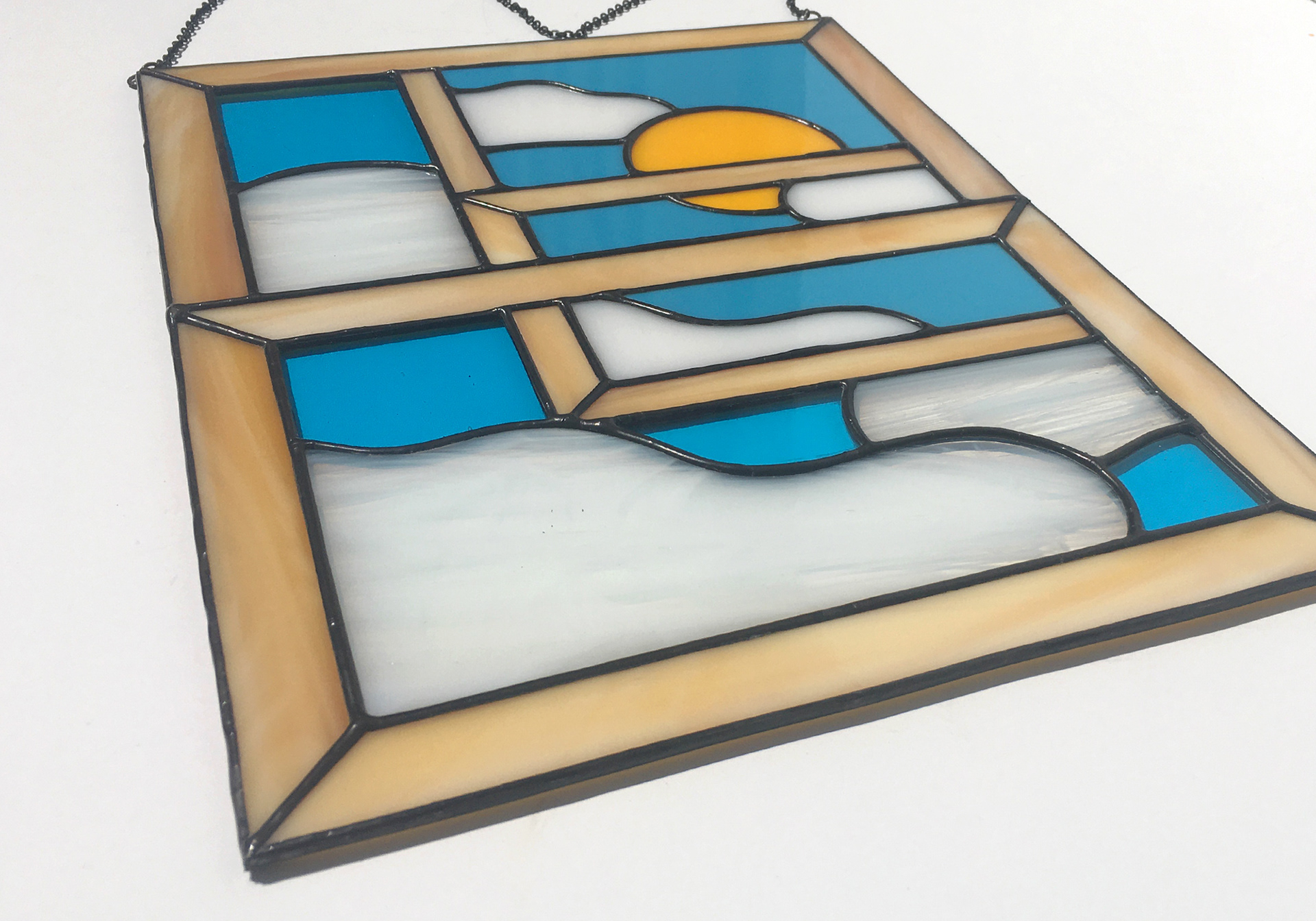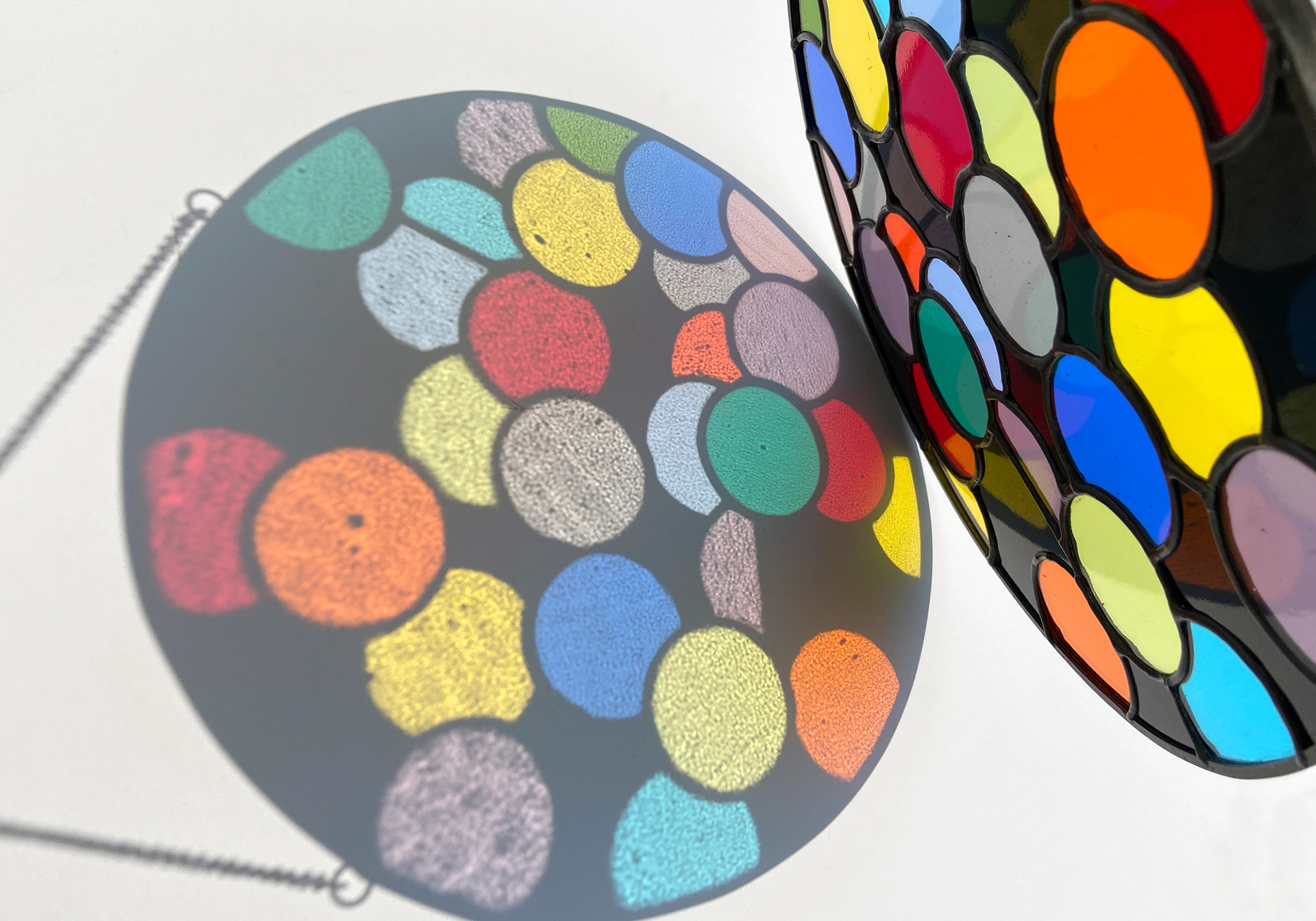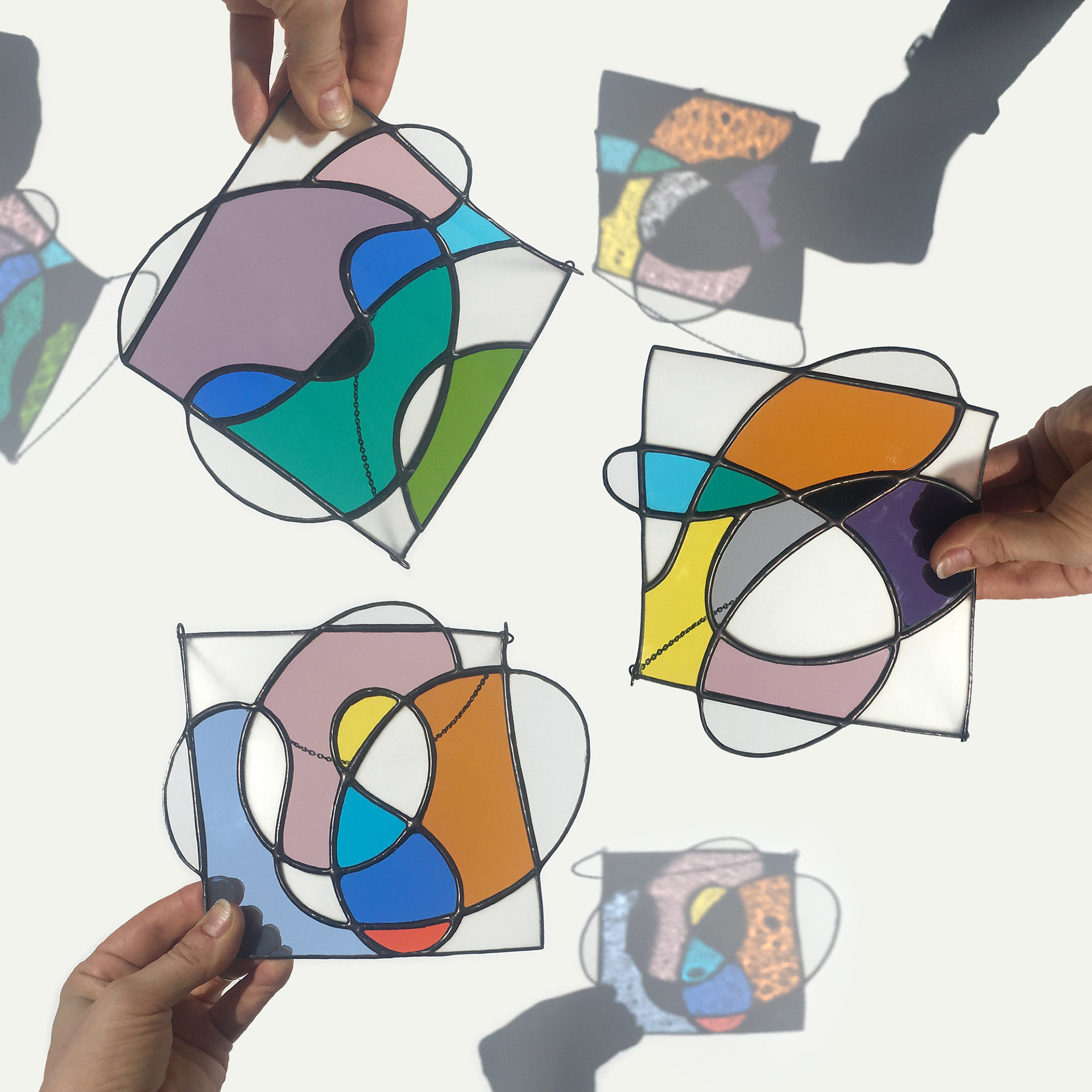 _______________________________________________________________________